The coronavirus pandemic lockdown and government recommendations to adhere to social distancing, staying safe and not leaving home unless absolutely necessary, are likely to be extend beyond next week. Many members of our community are thankfully following Government advice but as the lockdown persists some may benefit from a little help and support.
Please take a look at this document which provides information on support that's available along with contact details.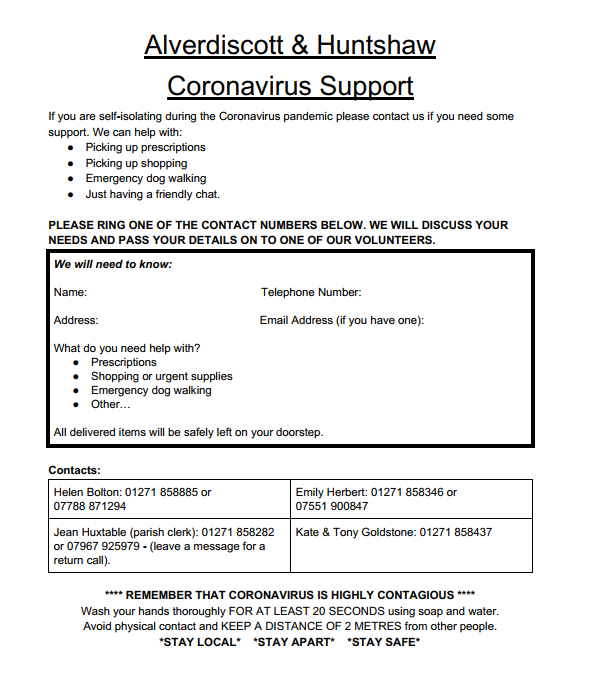 Volunteers Needed
We are seeking volunteers who would be happy to help neighbours in their area, if necessary. The tasks involved would be picking up prescriptions and medication, picking up groceries, emergency dog walking and dealing with specific needs. Social distancing and safety are paramount in all activities. If you would be happy to volunteer please respond via the telephone numbers noted in the attached document.
Essential Suppliers
A useful list of essential local suppliers and delivery services, based around the Torrington area, has been compiled to help local residents obtain what they need. Click here to see the list.